Celebrate with us on Thursday, 1 August 2019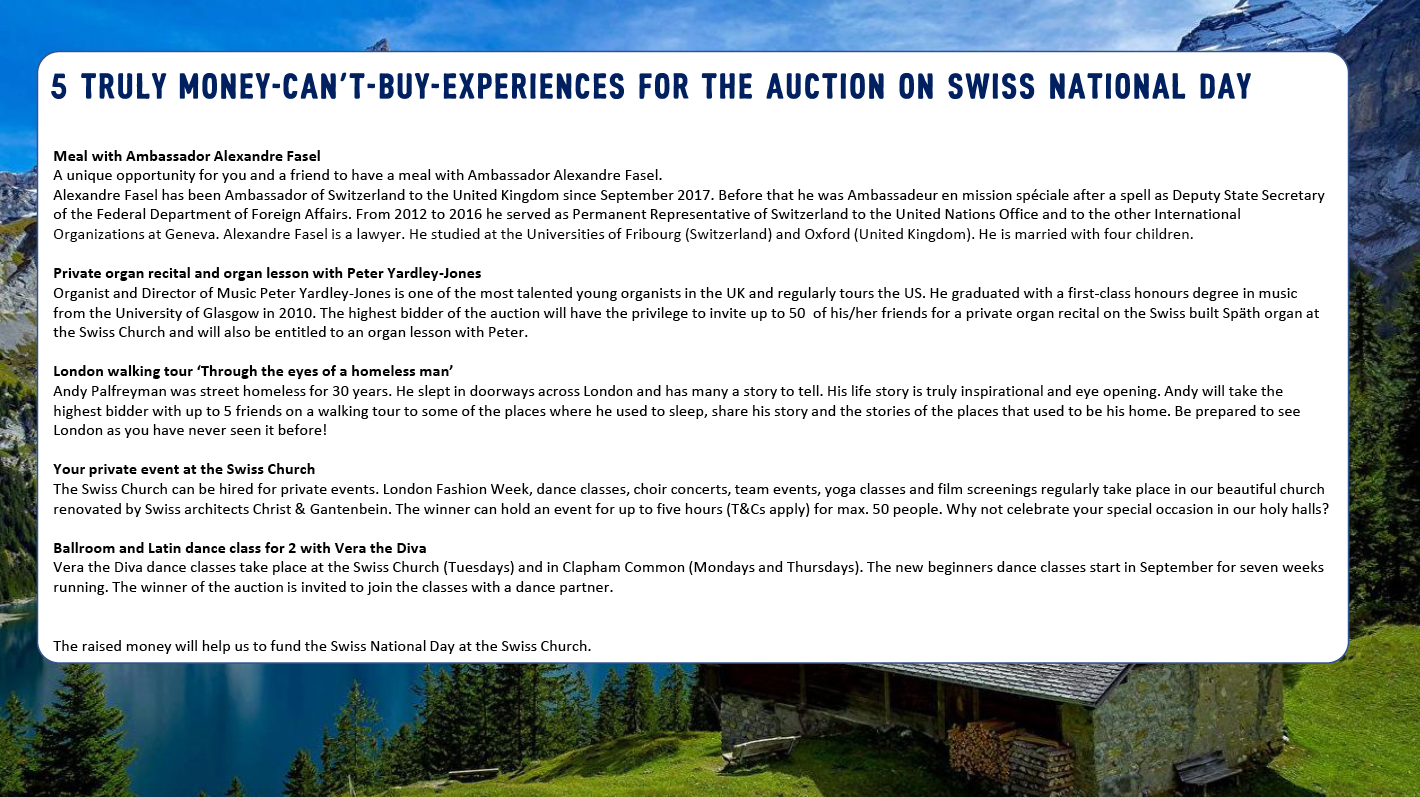 Jam packed with fun and merriment
The raffle prizes are looking great this year, provided by the Swiss Embassy, Swiss Tourism and many more.
A highlight is the auction that we are introducing this year! With amazing money can't-buy-items like a meal with the Ambassador, a private organ recital and lesson, hire of the Swiss church for a private event, a London walking tour with homeless Andy and a beginners and ballroom & Latin Group class for 2 adults (7weeks)! (T&Cs apply…).
We have some great musical entertainment organized with authentic Alphorn players, followed by the traditional singing of the National Anthem (alongside the organ) and then the Ambassador's speech.
To ensure you are not leaving hungry, there will be food and drinks available to buy during the event (cash payment preferred).
Please spread the word - the more the merrier (small a caveat here: we just have capacity of 150 people at the time in the church, so please make sure you come early to ensure your entry).
Free Entry
Fantastic Raffle Prizes
For the first time ever
LIVE AUCTION!
Swiss Food and Music