UPCOMING EVENTS
Swiss Community Events Calendar
Available for the first time, a comprehensive calendar to download with all Swiss events in the UK - from music concerts to art exhibitions to talks to just having a cuppa.
If you know of an event that is not listed on the calendar below of the PDF download, please do let us know so that we can keep it as up to date as possible:
Send us your event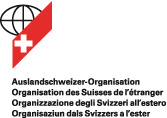 Time to book! Congress of the Swiss Abroad
Organised by the Organisation of the Swiss abroad (OSA), the Congress of the Swiss Abroad is the annual meeting of the Swiss citizen living all around the world. During this meeting, they have the opportunity to renew with the Swiss current information, to discuss on special themes and to exchange in a friendly atmosphere their own experiences. The Congress is held in german and french.
This Congress takes place each year in a different area of Switzerland and some 400 compatriots from the whole world come each year to this event. Visits, entertainments, meeting with the authorities and local population are also part of the programme.
Please book these dates and join us at the next Congress of the Swiss Abroad!
More details will be posted as the event approaches, but do follow online on the OSA website.