UPCOMING EVENTS
Swiss Community Events Calendar
Available for the first time, a comprehensive calendar to download with all Swiss events in the UK - from music concerts to art exhibitions to talks to just having a cuppa.
If you know of an event that is not listed on the calendar below of the PDF download, please do let us know so that we can keep it as up to date as possible:
Send us your event
Central Hall Westminster, Storey's Gate, London, SW1H 9NH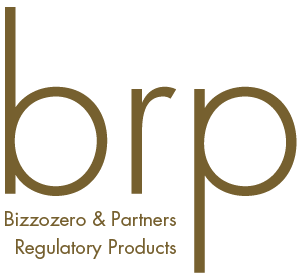 The third BSCC's Task Force Europe's (TFE) Brexit Event
Brexit UK: An examination of the pro's and cons of the Swiss Model with the EU
This seminar, the third in a series on Brexit organised by the UK Chapter of the BSCC in London will provide a timely and topical review of the progress of the UK Government's exit discussions with the EU.
Recently, the leaders of the EU and the Swiss parliament have reached an accord that gives Switzerland full access to the EU and enables employers in Switzerland to show preference to Swiss nationals in regions of above average unemployment in the hiring process – thus abating, if not fully satisfying, the Swiss electorates concerns about excessive EU immigration.
Given that immigration was a major factor in the UK electorates decision to vote for Brexit, could this Swiss/EU agreement be a part of an elegant solution for the UK and the EU in a post-Brexit world?
Could the UK ape the Swiss Model in its business dealings with the EU too? What are the pro's and con's of the Swiss Model if adopted by the UK and how can we evaluate other possible models?
Chaired by Cornelia Meyer, Chairman & CEO of MRL Corporation the UK panelists will share with the audience their interpretation of the negotiations so far and the Swiss panelists will inform the audience about how they believe the new arrangements are working. Panelists are:
Hilary Benn MP & Chair of the Exiting the EU Committee
Jonathan Djanogly MP Member of the Exiting the EU Committee & Co-chair of the BSCC's TFE
Dr. Peter Grünenfelder, Direktor, Avenir Suisse
Tim Guldimann Political scientist, diplomat & elected member of the Swiss National Council for the SP (Zurich)
Post the formal panel debate, delegates will have the opportunity to express their views and question the panelists directly. The panelists will be joined by Alessandro Bizzozero, Partner & CEO of Bizzozero BRP who will be giving away copies of their book:'After Brexit: Cross border financial services from the UK into the EU''
The debate will be followed by a drinks reception enabling discussion to continue.
Date: Tuesday 17th April 2018
Time: 18.00 - 20.30
Venue: Central Hall Westminster, Storey's Gate, London, SW1H 9NH
Fees: £65.00 for BSCC members; £99.00 for non-members