UPCOMING EVENTS
Swiss Community Events Calendar
Available for the first time, a comprehensive calendar to download with all Swiss events in the UK - from music concerts to art exhibitions to talks to just having a cuppa.
If you know of an event that is not listed on the calendar below of the PDF download, please do let us know so that we can keep it as up to date as possible:
Send us your event
Wednesday 12th, 18:30 – Wednesday 12th, 21:30
Escalade 2018
New Helvetic Society
St Moritz Restaurant, 161 Wardour Street, 161 Wardour Street, W1F 8WJ London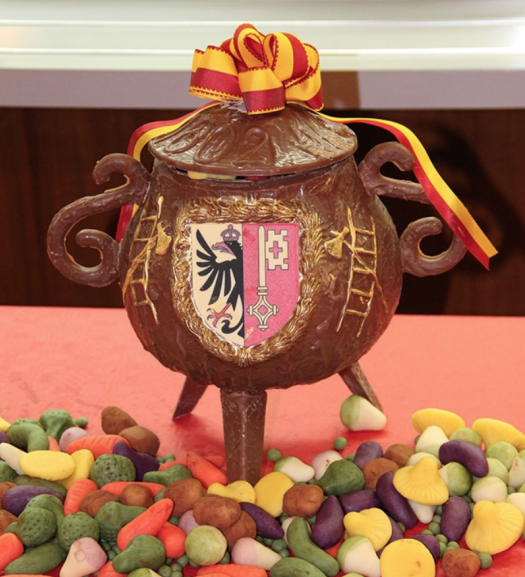 Join us in the welcoming St Moritz restaurant and see how we break the Marmite in the old tradition!
As is the custom, we shall remember the events of that fateful night in December 1602, when the citizens of Geneva bravely repelled an attack by the Duke of Savoy.
Please keep an eye on this event posting or the New Helvetic Website for menu, pricing and booking details a little closer to the time.
New Helvetic Society website or visit our Facebook Group.