UPCOMING EVENTS
Swiss Community Events Calendar
Available for the first time, a comprehensive calendar to download with all Swiss events in the UK - from music concerts to art exhibitions to talks to just having a cuppa.
If you know of an event that is not listed on the calendar below of the PDF download, please do let us know so that we can keep it as up to date as possible:
Send us your event
Embassy of Switzerland, 16–18 Montagu Place, London W1H 2BQ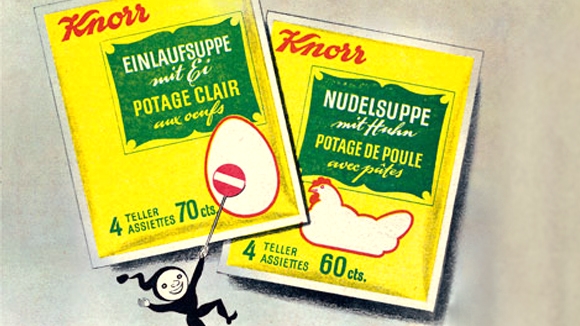 The Unione Ticinese presents a talk about renowned artist, Hans Anton Tomamichel at the Swiss Embassy London.
Booking and further information on the Unione Ticinese website http://www.utl.org.uk.
Places are limited, thus express and interest in attendance well in advance.
Tomamichel is most famous for the design of "Knorrli" - figures that caputure a world within a world of Knorr's packaging and marketing. The Knorrli first made their appearance in 1948 and are still in use today, gaining a cult-like status for the Swiss reminiscent of a forgotten age, having brought particular joy in the dark post-war era.
Tomamichel (1899 - 1984) was born in Bosco Gurin, Ticino, leaving his village aged 15 to pursue a graphic design internship in Zurich. In 1925 he made the leap into fine art at various academies in Paris. His fascination with the city and the fever pitch of life in the 20's was captured in his work through quick sure brushstrokes. Tomamichel returnsed to Zurich in 1927, marrying Anny Kaiser in 1928. The couple's five children necessitated a move back to commercial graphic design work spanning advertising campaigns, exhibitions, book illustration, birth and wedding announcements, stamps and logo types. He passed away in 1984 and is buried in his beloved Bosco Gurin.