Our regional editor highlights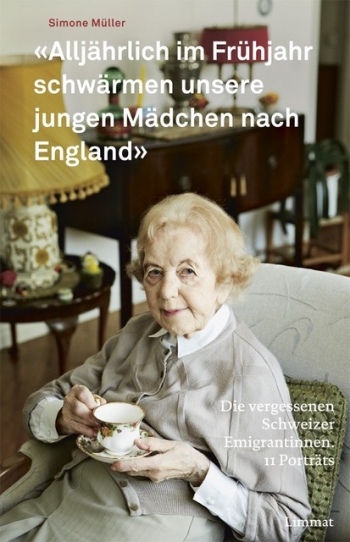 Forgotten Swiss emigrants in the UK
Swiss Review UK-IR ISSUE 2 March 2018
On the 26th of January, at Swiss Church, author Simone Müller presented her book, 'Alljährlich im Frühjahr schwärmen unsere jungen Mädchen nach England'. The Swiss author came to London to present her research on this special occasion and the event was introduced by the Swiss Ambassador Alexandre Fasel. Suzanne Egloff, chairman of the Swiss Benevolent Society, talked about the history of the organisation and during the presentation, the audience was honoured by the presence of three of the women portrayed: Annetta Diviani-Morosi, Helene Alexandrou-Neeser and Myrtha Parsons-Biedermann.
by Simone Müller
When I first started to research Swiss women who came to England in the middle of the 20th century, I had no idea that I was about to dig up a forgotten chapter of Swiss emigration history. While individual stories of grandmothers, cousins or great-aunts who left Switzerland in order to work and learn English are well remembered, the phenomenon as such – known as 'exodus of young women' in the 1950's – disappeared from the public consciousness.
It was often while talking to those women that I learned about new historical aspects of the subject myself. For example, 98-year-old Mina Rui-Oppliger who lives in Laufen (Basel) today told me that together with over 900 other women she had been repatriated by the Swiss Embassy in October 1939.As many of her generation, Mina Rui came to England because it was difficult to find a job and make a living as a housemaid in Switzerland in the 1930's. (...)
Continue the reading here (Page V)
Mara Troug is a Swiss photographer and the author of the book's cover picture. Have a look to the special photo-report of the women portrayed in the book.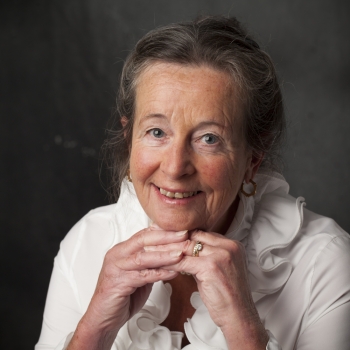 A Swiss writer living and writing in the UK
Swiss Review UK-IR ISSUE 2 March 2018
by Gioia Palmieri
Barbara Kastelin is a Swiss who came to the UK at the age of 29 to marry a British diplomat. Forty-four years later her travels are over and, in her home outside Cambridge, she writes and paints. Her latest novel, 'When snow fell', was published by Troubador in May 2017.
Barbara will be joining FOSSUK at its 2018 AGM in Belfast in May. We met her recently to discuss her experiences.
Gioia Palmieri (GP): Tell me about your background in Switzerland, and how you came to be here.
Barbara Kastelin (BK): I was born in my mother's hometown of Bern in the last year of the war, lived in Zurich until I was 12 and then moved to Geneva. My father's ancestors were also Swiss German, poor scribes who had emigrated from St Gallen to Russia. They prospered, became bankers to the Tsar and then lost it all when they were evacuated from St Petersburg by Red Cross train at the outbreak of the Russian Revolution. When I say 'all', that does not include their holiday home – a Napoleonic Schloss on the banks of the Bodensee! I have fictionalised my memories of them in my latest novel, 'When snow fell'. Raised in a cacophony of German, French and Russian, I naturally went to work for the UN in Geneva, and later on in New York where I reported directly to Secretary-General U Thant because, as a Swiss, I was considered neutral and trustworthy. After three General Assemblies, I was exhausted. Back in Europe, my parents urged me to find a steadfast Swiss husband. I tried but it invariably ended in tears – his! When I met an Englishman who had just joined the FCO after his studies at Cambridge, he timidly asked whether I would awfully mind living in far-flung countries. He was in. We married in 1975. (...)